Teravision Games is a video games development studio based in Bogotá, the heart of Colombia, a beautiful country filled with wonderful, talented and passionate people. We have been creating games since 2006 and have been fortunate to work with some of the biggest names in entertainment, like Namco, Atari, Disney and Nickelodeon.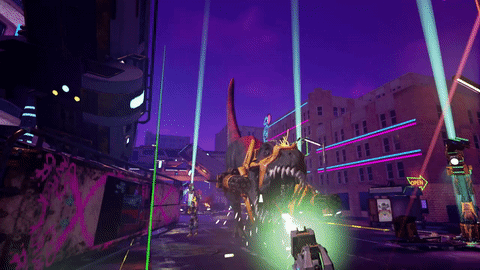 Neon Fury is a First Person Tower Defense game set in a retro-futuristic world featuring cyberpunks, lots of neon, and giant T-Rex armed with machine guns... in VR!
"This was definitely by far my favorite Virtual Reality experience at the show, probably the best game I played."