La Furia del Neon!!
January 30, 2017
The history and transformation of Teravision Games
February 21, 2020
After a very rigorous and scientific process we have concluded that what Neon fury needed was a T-Rex, with machine guns of course! (is there any other type?)
A new enemy is here: T-Rex with machine guns! He has a weak point in his chest, so the player has to find the right angle to attack him. We are considering adding more weak points, to make it more fun to defeat this giant enemy.
It's just a thing of beauty to watch this big guy in VR. We can't wait to show this off at GDC!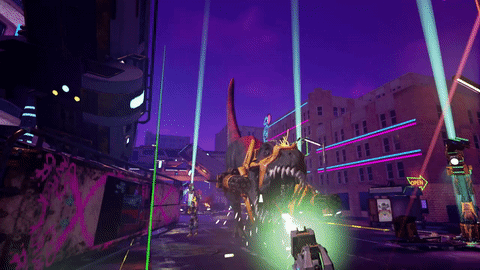 <! –– [share_box] ––>